Berlin 1938 – 'Das Schicksalsjahr'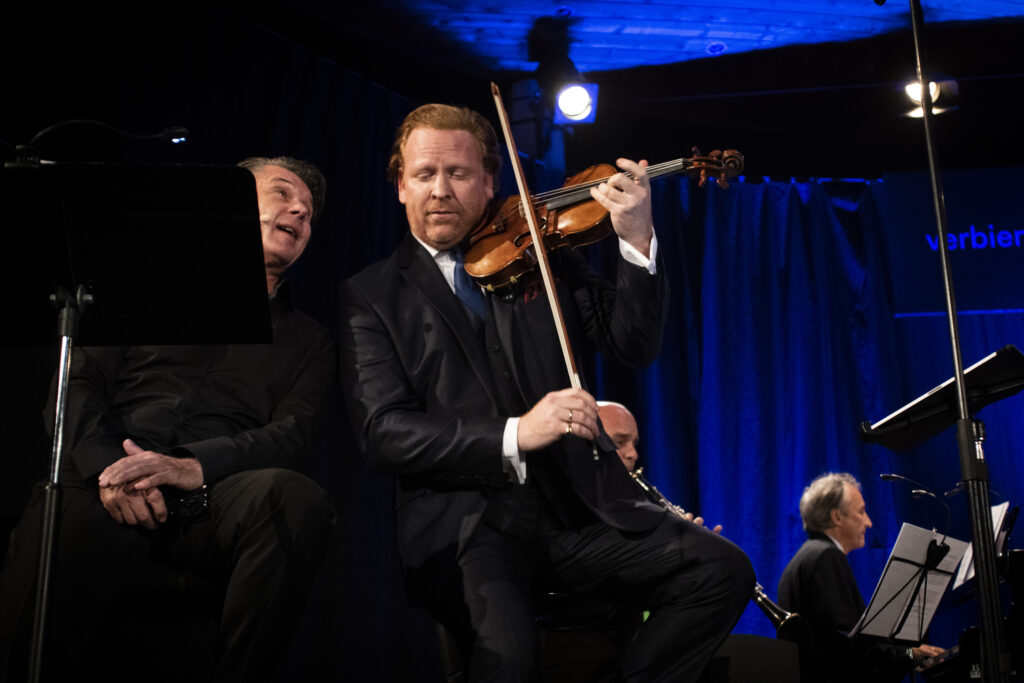 Berlin 1938 – "Das Schicksaljahr"
Daniel Hope, Thomas Hampson, Horst Maria Merz and Friends
1938 – described even by the Nazis as "the fateful year" was a moment in time in which the situation of German Jews changed abruptly and irrevocably within a few months. A severe increase in the deprivation of rights, discrimination, and persecution was accompanied by an escalation of violence.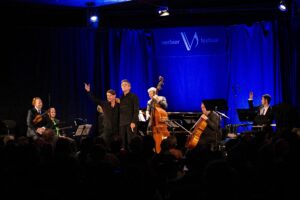 Daniel Hope has produced a unique evening of music and text, premiered at the Verbier Festival, which examines Berlin and beyond during twelve months in 1938. Featuring music, both classical and popular, cabaret and spoken word, and performed by a mixed ensemble of esteemed colleagues including baritone Thomas Hampson and chansonnier Horst Maria Merz.
Music by Felix Mendelssohn-Bartholdy, Johann Sebastian Bach, Benny Goodman, Walter Jurmann, Werner Richard Heymann, Hanns Eisler, Erwin Schulhoff and many more.
Photos © Lucien Grandjean/Verbier Festival
---