Hope Music Academy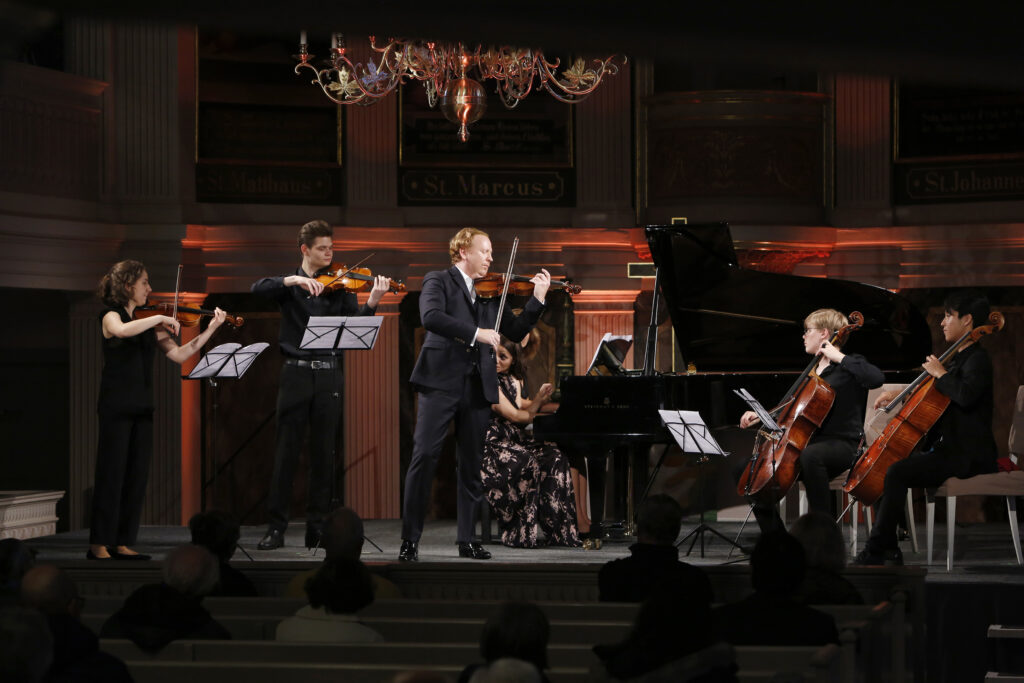 What is the Hope Academy?
In 2018, Daniel Hope and the Schloss Neuhardenberg Foundation jointly established the Hope Academy, a new form of masterclass held once a year at Neuhardenberg Castle. It is led by Daniel Hope in cooperation with renowned international guest tutors and pedagogues such as Philip Dukes, Jacques Ammon, Daniel Geiss and Julia Okruashvili. At the end of the masterclasses, the participants and their tutors perform a public concert.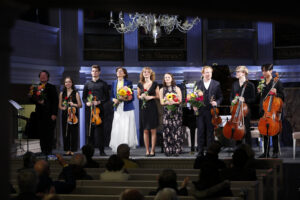 The Hope Academy aims to be more than a masterclass. It was inspired by Daniel Hope's observation that sometimes talented young musicians begin their professional lives without a clear idea of the next steps that can be essential for long-term career development. Alongside intensive, daily chamber music instruction, there is coaching in career development, concert organisation, livestream/record producing, sponsorship and a wide range of other subjects.
The Academy is free of charge to successful applicants. All instruction, five star accommodation, food and travel (subject to conditions) are included.
Neuhardenberg Castle, built around 1786, is situated in the Märkisch Oderland region, 90 minutes to the east of Berlin. The King of Prussia gifted the castle and the estate, both subsequently renamed Neu-Hardenberg, to his former state chancellor Karl August Fürst von Hardenberg in 1814. The renowned architect Karl Friedrich Schinkel redesigned the originally baroque castle between 1820 and 1823 in the classicist style.
What is the Schloss Neuhardenberg Foundation?
The Stiftung Schloss Neuhardenberg Foundation was established by the German Savings Bank Association in 2001, and charged with the management of the grounds and the ensemble of buildings that make up Schloss Neuhardenberg. These include a hotel, two restaurants, the classicist castle which is now in part used as a conference venue, an extensive landscaped park and various buildings and venues for the Stiftung Schloss Neuhardenberg programme of cultural events. The ensemble also includes the so-called Schinkel Church, the parish chapel of the Evangelische Kirchengemeinde Neuhardenberg; with the kind permission of the parish, the Foundation also uses the church as a concert venue.
Photos Ⓒ by Barbara Braun 2021
---