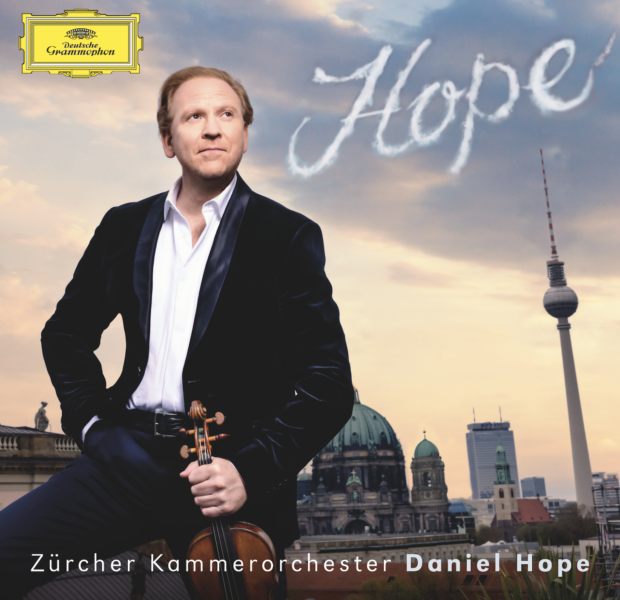 An exclusive Deutsche Grammophon artist, Hope has more than 30 albums to his name, with multiple chart-topping bestsellers, international award-winners and Grammy nominees among them. Out now, the newest addition to his discography is Hope. Recorded while under lockdown, this highly personal collection combines classical selections by composers including Dowland, Schubert, Elgar and Arvo Pärt with a new arrangement of the Misa Criolla by Argentina's Ariel Ramírez and original instrumental versions of childhood favorites like "Amazing Grace" and "Danny Boy." Hope's guests on the album include baritone Thomas Hampson, jazz singer Colin Rich, the Palau de la Música Vocal Quartet, the amarcord vocal ensemble and the Zurich Chamber Orchestra, where Hope succeeded Roger Norrington as Music Director five years ago. He explains: "Music has a tremendous power. This album is my attempt to send out a ray of hope and to provide people, myself included, with a sense of support and perhaps even consolation."
Showcasing 35 years of American music from a wide variety of composers, and featuring special guests from the jazz world, Hope's second new Deutsche Grammophon recording of the season is due for release early next year. Click here to hear Hope, the Palau de la Música Vocal Quartet and the Zurich Chamber Orchestra perform the Kyrie from Misa Criolla in an arrangement for solo violin, vocal quartet, percussion and strings.
Find the album here.
---