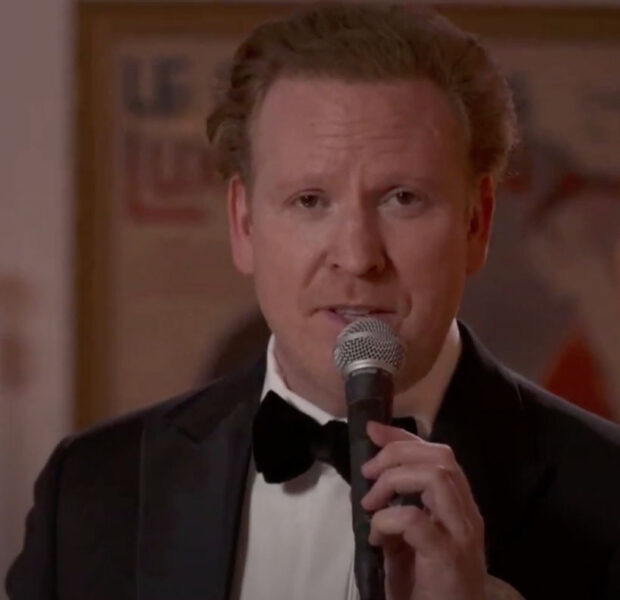 [email protected], a new television series for our socially distanced times, has been streamed more than a million times since its March 25 premiere. The brainchild of host Daniel Hope, the series – originally scheduled to run for just two weeks – has been extended through Sunday, May 3. Now comprising a total of 34 half-hour episodes of live musical performance and conversation in English, all professionally produced for Europe's ARTE TV network, the show streams live, daily at 1pm ETD. Guests for the final ten days include award-winning flutist Aliya Vodovozova, London Philharmonic Orchestra Principal Conductor Vladimir Jurowski, operatic soprano Evelina Dobračeva, jazz trumpeter Till Brönner, Memphis-born vocalist Colin Rich, TV and film actor Daniel Brühl (Inglourious Basterds, The Bourne Ultimatum), and chart-topping post-minimalist composer Max Richter, who takes part remotely in a new version of his Recomposed, overseeing and performing with Hope, harpist Jane Berthe and pianist Christoph Israel in the world premiere of Quarantine Recomposed. Hope's performances also include the world premiere of The Nightingale by Bruce Adolphe. (To tune in, see full details below.) Click here to see Hope with Matthias Goerne and Tamara Stefanovich in Episode 25.
Hope is "as brilliant at Bach as he is at Birtwistle," as the London Observer puts it, "among the best in the world as well as the most thoughtful." He says:
"I could never have imagined that our little series from my living room in Berlin would attract well over one million streams. In these dark times sharing music seems a natural way to communicate with the world. I am most grateful to ARTE for this opportunity."
Artists previously featured on [email protected] include conductors Sir Simon Rattle, Donald Runnicles and Christian Thielemann; singers Magdalena Kožená, Matthias Goerne and Max Raabe; Berlin Philharmonic principals Amihai Grosz, Albrecht Mayer, Andreas Ottensamer and Sarah Willis; pianists Sebastian Knauer and Tamara Stefanovich; actress Iris Berben; and opera and theater director Barrie Kosky.
The professional format of [email protected] represents livestreaming at its best, combining the special intimacy of world-class home music-making with the high-quality audio experience without which classical music cannot ultimately thrive. For the unique series, the violinist converted his own 1895 Belle Epoque living room into a fully-equipped television studio, complete with remote cameras and microphones. Sound is recorded by renowned engineer Tobias Lehmann of Teldex Studios, and there is live interaction with the viewing audience on Twitter, with Hope responding to questions, and sometimes even taking musical requests, in real time. All safety measures are observed in accordance with the current laws and recommendations of the Federal Republic of Germany. No more than three artists perform together at any one time, and they always take care to keep at least two meters (about six feet) between them. Using remote cameras, members of the film crew are safely dispersed on different floors.
---