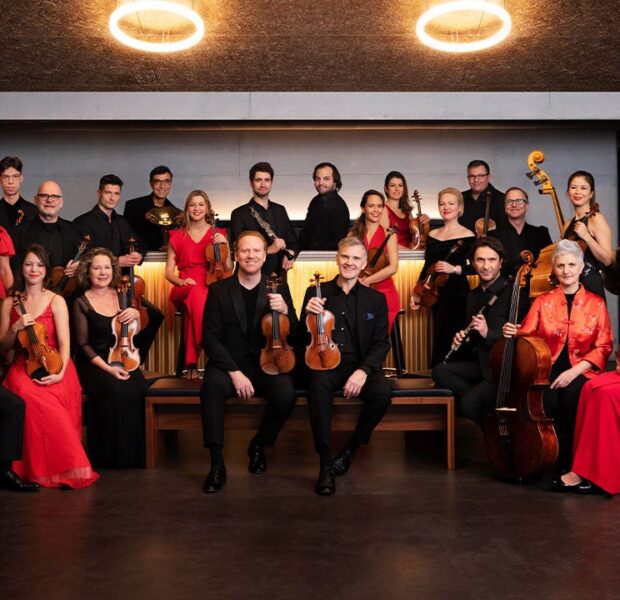 This spring, Hope and the Zurich Chamber Orchestra (ZCO) tour material from their America album to the nation that inspired it, with performances in Ann Arbor, MI (March 17), West Palm Beach, FL (March 19), Costa Mesa, CA (March 25) and Fairfax, VA (April 2). Marking their third U.S. tour together, the trip also includes dates in New Brunswick, NJ (March 21), Savannah, GA (March 23), Berkeley, CA (March 26) and Troy, NY (March 31), with programs featuring concertos by Mendelssohn, Vaughan Williams and Bruch as well as Max Richter's Vivaldi Recomposed, of which Hope's 2012 recording topped the charts in 22 countries.
Their "America" program represents a love letter to the nation through some of its best-loved music: the iconic "Hoe-down" from Aaron Copland's Rodeo and "At the River" from his Old American Songs; a suite of songs by George Gershwin, featuring such favorites as "I Got Rhythm" and "Summertime"; Samuel Barber's Adagio for Strings; Florence Price's lyrical Adoration; the spiritual "Come Sunday" from Duke Ellington's historic Black, Brown and Beige; a suite of Kurt Weill numbers, including "Mack the Knife" and "September Song"; and Echorus, a work written for Hope's mentor Yehudi Menuhin by minimalist master Philip Glass.
As well as sharing this "America" program with U.S. audiences, Hope and the ZCO look forward to performing orchestral works by Tchaikovsky, Elgar and Ukraine's Valentin Silvestrov alongside a number of orchestral works featuring solo violin: Max Richter's Vivaldi Recomposed; Mendelssohn's lesser-known D-minor Violin Concerto; Vaughan Williams's The Lark Ascending; and Bruch's Concerto for Violin and Viola, for which Hope and the orchestra will be joined by the Nash Ensemble's Philip Dukes.
---