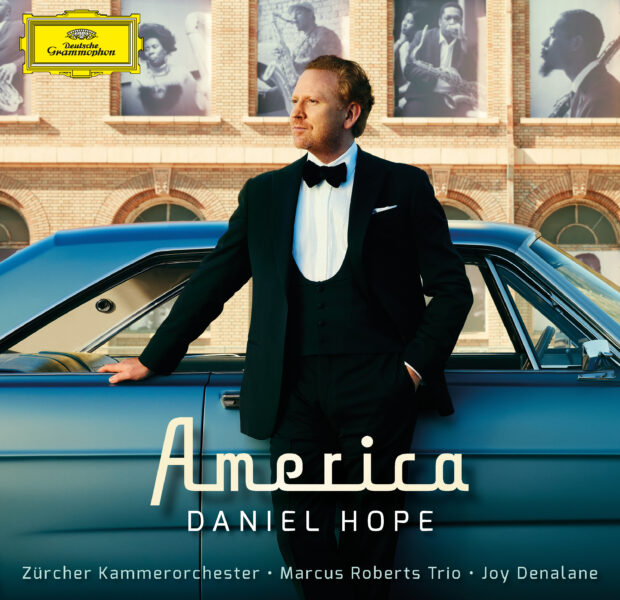 Daniel's latest Deutsche Grammophon album America is out now! The album explores the roots and distinctive qualities of American music, with suites of songs by Gershwin, Weill, Bernstein, Ellington, Copland and more. Hope dedicates the album to his great-aunt, who, like Kurt Weill, escaped persecution in Germany and settled for the rest of her life in the United States.
The new classical and jazz arrangements on America are mostly by conductor, arranger and pianist Paul Bateman, with whom Hope has collaborated regularly since 2013, and the jazz trio arrangements for the Gershwin Song Suite are by Marcus Roberts.
Along with Roberts and his trio partners, Rodney Jordan on bass and Jason Marsalis on drums, Hope is joined on America by the Zurich Chamber Orchestra, for which he's served as Music Director since 2016.
Hope tours Germany with the orchestra, performing repertoire from the album in Bremen (Feb 1), Munich (Feb 2), Hanover (Feb 4), Berlin (Feb 5), Braunschweig (Feb 6), Hamburg (February 9), Düsseldorf (Feb 11) and Frankfurt (Feb 12).
Listen to the album here.
Get tickets here.
---